Preparation Tips for Mount Rinjani Trek
---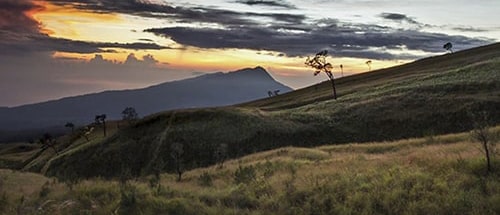 Are you consider doing mount trek, but you don't know how to prepare well you mentally and physically?
Here are some preparation tips for mount Rinjani trek:
Do some exercises at least 1 month for professional and 3 months for beginners before you do the trekking. For me, I do a lot of running, walking and swimming. And I will stop them 1 week before I do the adventure or I prefer to do easy exercise such as walking, warming up.
Understand your trekking level. It is a very important part of trekking adventure if you know your level very well. If you are a beginner, try to do introduction trekking, such as 2 days Senaru crater rim package.
Choose the right footwear. Footwear is an important thing when you do trekking. Find an expert shop to buy your trekking shoes. Wear the suit one to you and make sure you wear them as much as possible. We recommend wearing the full boot trekking shoes.
Practice walking with your backpack as much as you can. This is could be an easy thing for you to do a trek when you are fit, so you can easily trek with your backpack.
We recommend using the walking pole. This is could reduce your weight and help your step easier.
Knows the weather condition. The most important thing is known well as the weather condition or the best season to do the climbing. For Mount Rinjani Trekking, the best season to do climbing in April to December every year. So you have to decide to do a trek during this season.
Keep your pace. Climbing at the height of 3.726m is not an easy way. So control your pace, it will save your energy much.
Think to Relax. Climbing is not a race, take relax, breath deeply every stop. Control your breathing well. Feel nervous is normal, especially for beginners. But try to relax and peace with nature. Enjoy every step of your climbing.
Rinjani Mountain Guide
Are you worried about finding a professional trekking Guide? Should be no worry, we are providing professional trekking guide, especially for mount Rinjani trekking packages. Each group we provide 1 guide and the maximum participant in a group is 6 people.
We also do some private trekking to Mount Rinjani. Our recommended private trekking packages are 4 days 3 Night Summit Mount Rinjani and 3 Days 2 Night to Summit Rinjani. The other mount Rinjani trekking packages are also recommended for beginners level and professional.
Our mount Rinjani trekking Guide is well trained and has been years experience in the field. Book your Rinjani trekking packages and meet our professional guide to lead you to the summit of Mount Rinjani.