Senaru Village
---
Senaru is located 700 meters above sea level. Naturally, if the air is cool. In the Traditional Village Senaru Lombok stand several buildings made of bamboo from a pole, wall to the door. While the roof is not using tiles but reeds are numerous in the region. While the foundation of the house in the form of soil or rock.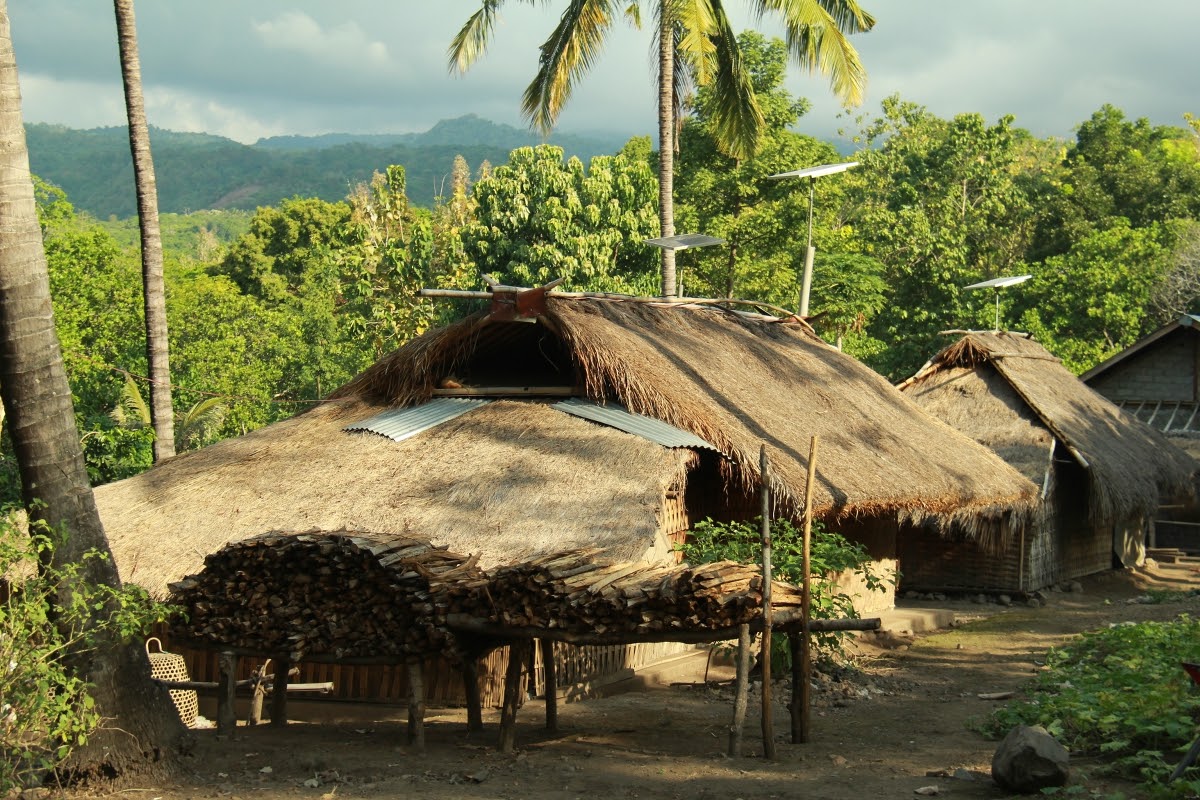 Rows of traditional houses were lined up neatly in the courtyard area of ΓΆ€‹ΓΆ€‹2 hectares, which is dedicated to tourists. There is a building consisting of four pillars or called sekepat. There is also a house that consists of six poles or sekenem.
Senaru traditional village in the district of Bayan, North Lombok, West Nusa Tenggara. Characteristic of Lombok is the berugaq house or gazebo. Berugaq function is as a place to receive guests. Based on the confidence of local communities, parents usually occupied homes in east berugaq, while children living in west berugaq. When this Dillinger feared would arise disaster or disease.
The atmosphere in the traditional village of Senaru still maintained until today. All still completely traditional. Water for daily needs are taken from the well and to pick it must draw first. A mother bathing her child in the yard and a used shower water dumped in the yard. No sound of music or television. Children running around or sit and chat with their peers. The only item the "smell" of modernization is a motorcycle parked in a home.
Senaru Traditional Village residents in District Bayan, North Lombok, West Nusa Tenggara.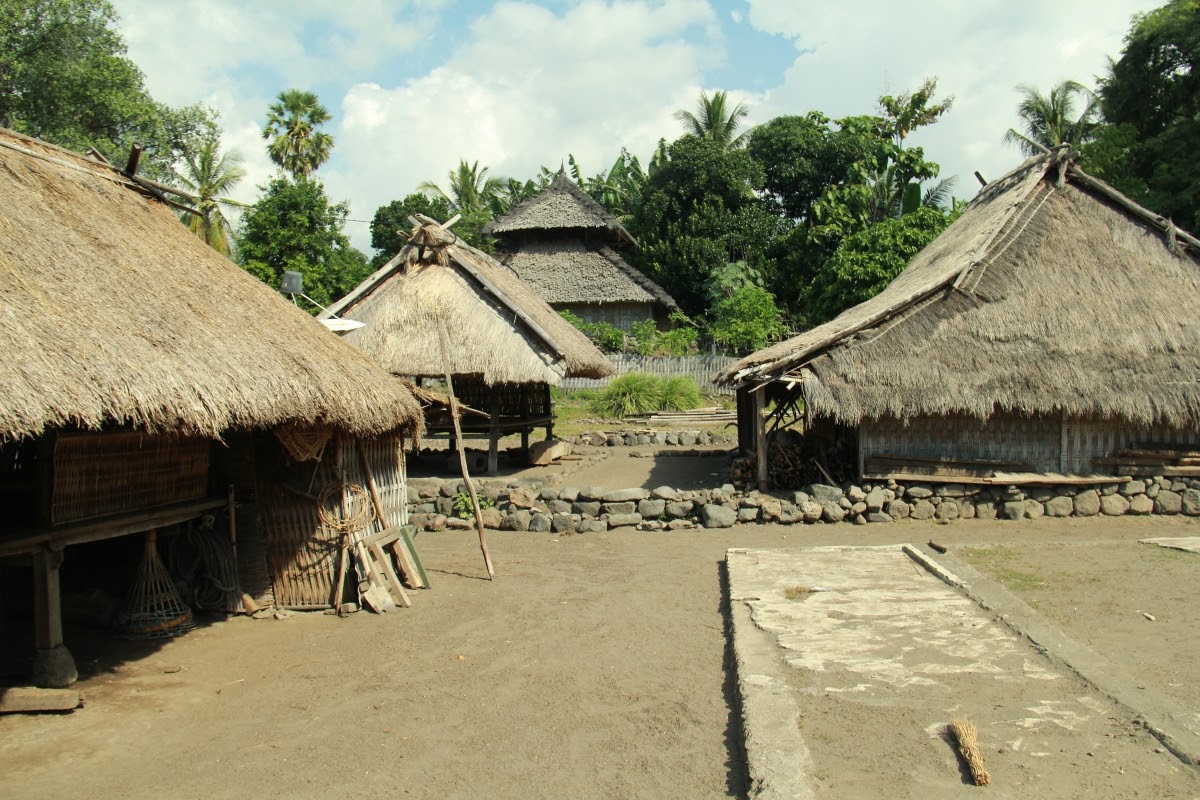 To get to the village of Senaru Traditional takes about 2.5 hours from Mataram, the capital of NTB. That is, if travelers using rental vehicles, not public transportation. It is rare to find public transportation during the trip from Mataram to Bayan.
For the citizens of Lombok, traveling for 2.5 hours was somewhat distant. But all the way down the west coast of Lombok, tourists will be presented with a view of beautiful beaches, unspoiled Lombok.
Tiredness during the trip vanished see the beautiful nature. Approaching Bayan, if the weather is sunny, Mount Rinjani will show grace as the highest mountain on the island of Lombok. If you are always occupied with the daily routine, stopping at Senaru Traditional Village will make the mind is relaxed and the mind are invited to return to nature. Senaru is one fo the main gate to trek Rinjani Mountain.