Getting to Lombok
Lombok is a beautiful Island stay in the east side of Bali Island, there are many easy ways getting to Lombok, First is Flight,You can take a flight from Bali,Jakarta or anyother cities in Indonesia. Second you can get on the fast boat from Bali to Lombok, they offer daily trip from most popular ports in Bali like Padang Bai,Sanur,Serangan. The fast boat can take you to your destination in Lombok or Gili Islands in 1 ½ to 3 hours The third, you can take ferry for 5 hours from Padang Bai and stop in Lembar Port.
Here is simple way to book!
Here is the simple way to book your volcano trekking in Lombok,go to search box Book Trekking Packages,select Destination or City and then select Packages you want to do and click tab Book, after that you are redirect to the trekking packages. When you are here,you can choose the packages suitable to you. 
Your Camp at Mount Rinjani
Rinjani Hot Spring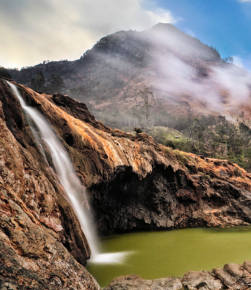 Places of Interest Around Mt. Rinjani
We Accept




Our Partners:
www.komodowisata.com
|
www.gilibestdeal.com
---
© Copyright 2018 Ayotrekking.com